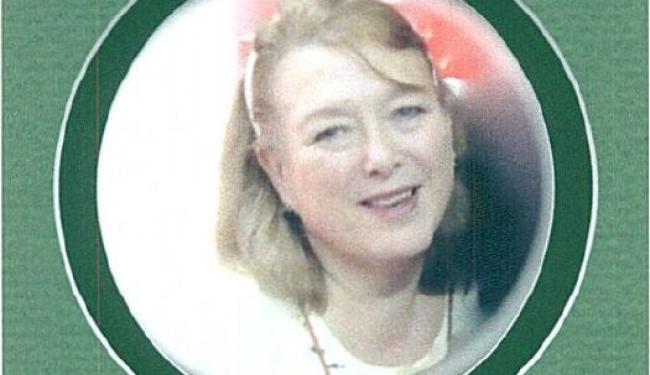 Born October 15, 1961 - died August 31, 2012
Ms Brandenburg has worked, in the past as everything from Corporate Flunky to Wallpaper and Paint Sales, Custom Decorating, Cashier, Dry Cleaner's Assistant, and the most menial of all possible jobs...researcher...and...technical writer in the construction field. Since being released from that particular prison she has concentrated on poetry, fiction, scriptwriting and editing.
Member of contributors Panel for "two cents worth" in S.F. Chronicle
Sandra was  one of the founding members of Lost Myths Ink LLC with Debora.  She was married to Thomas Raymond Brandenburg for 26 years.  Sandra and Debora met Tom in college...Debora introduced them!  Tom has now taken over Sandra's original title at LMI, Chief Organizational Officer.  
Her career as a journalist has included articles and stories in a series of publications:
The Pacific Sun
Mothering Magazine
eNVEE
Iris
Women's Voices
Fall Creek Press
Marion Zimmer Bradley's Fantasy Magazine
Figment
Starlog
Science Fiction Eye
and more...
Online publications include:
Bright Colors
Electric Umbrella (Part of Jaqkar.com publishing and editing services)
Access Life.
1995 part of original concept team for BiblioBytes
Fall 1997, Spring, 1998: worked on concept development for Star Trek: Deep Space Nine and Star Trek: Voyager (on Adam Seligman's team).
NOVELS:
SuperGirls; the Co-Ed Murders
SuperGirls: The renaissance Faire Murders
Rumour Has A Memory,
The Lost Myths Saga (four volumes) all written in partnership with Debora Hill, originally published electronically by Roxy Books. Currently available for Traditional publication.
Beyond the Glass Rainbow
The Regency Rake (unfinished...will be finished by Debora Hill)
Senior level researcher, interviewer, proofreader copy and creative editor (Former editor for Vision Publishing)
Ms. Brandenburg's work can also be found in the reference sections of most libraries:
Resourceful Women, Gale Research, 2/94.
St. James Guide to Fantasy Writers, Gale Research, 1996.
Gay and Lesbian Biography, Gale Research, 1997.
Published in anthology by The International Library of Poetry

"This Time"
"It's Autumn"
"The Wedding"